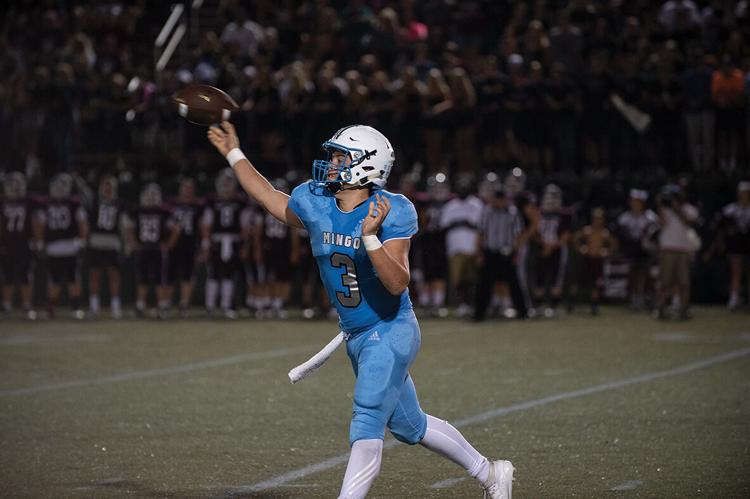 Ever since Mingo Central's inception as a school they been looked to produce to athletically. Former Miner head coach Yogi Kinder left some big shoes to fill once he left.
However, it's not just on the football field we see those pressures, but their basketball, baseball and other sports are looked upon to succeed as well.
The Miners went big in 2016, capturing the Class 2A state title with a team that consisted of Kennedy Award winner Jeremy Dillon, now at Marshall, Moss Award winner Drew Hatfield and others.
That team was like watching your college buddies play Madden on Xbox. They set a precedent for greatness. Joey Fields continued that greatness after Kinder's leave, as the following year Fields took the Miners to the semifinals and almost back-to-back state titles.
The same greatness continued to prosper as when Fields stepped down, they stayed on Miner Mountain with their next hire in Josh Sammons. The young coach, the second from the Kinder football coaching tree, was rolling right along until the pandemic hit. That's when everything came to a screeching halt due to the pandemic.
Everything was in doubt from that moment. Currently, the Miners sit at 1-2 with another week of football lost. They will, like the rest of the counties in the state, be tuned in Saturday night at 9:00 p.m., to learn their color designation for next week.
Mingo Central has two games left on their schedule. The first, October 30 as they are supposed to welcome Chapmanville Regional. Their last listed game is November 6, the home and season finale against Bluefield.
However, while other teams in the state have been playing, the Miners had zero preseason as their scrimmage was canceled and they've played three games.
This year, due to the pandemic outbreak, the WVSSAC has lowered the number of games a team must win to four to be eligible for the playoffs.
What if Mingo Central only gets to play three games on the season? Will they not qualify? We will have to see what unfolds, if the WVSSAC changes the number of games won to get in, or some other variant.
One thing we know, when we ever get back to normal again, the Miners will be right back in the hunt. That is the greatness that has been set forth before Sammons, and he knows that it is a sacred thing. We will keep updating as information is made available.