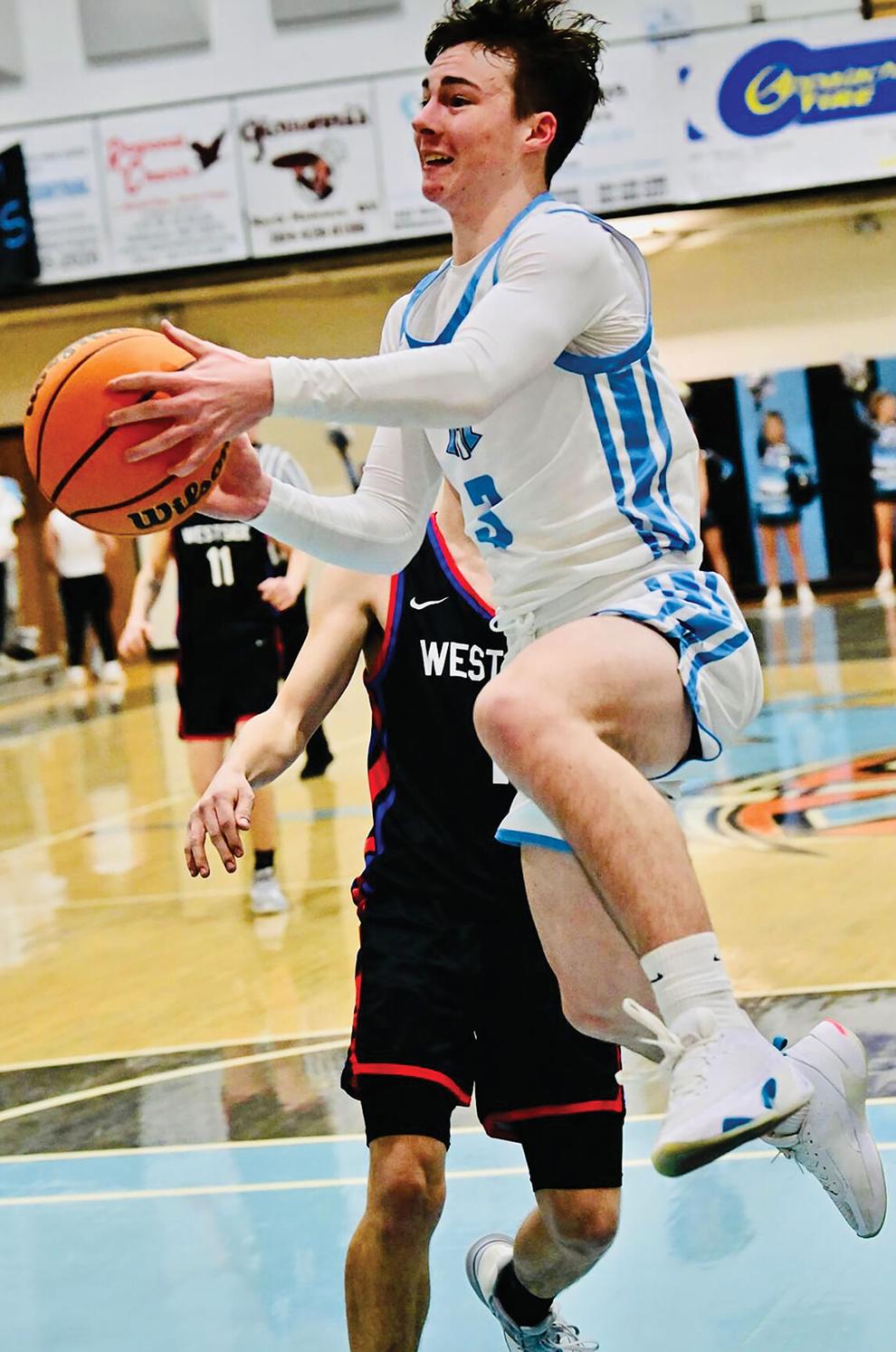 NEWTOWN – The Mingo Central High School boys' basketball team gained a season series split with Westside as the Miners toppled the Renegades, 55-52, on Tuesday night at the MCHS gym atop Miner Mountain.
Mingo Central improved to 6-7 on the season with the win.
The Miners had lost at Westside, 62-54, on Jan. 14 at Clear Fork.
Ethan Thomason led Mingo Central's balanced attack with 15 points. He nailed a trio of three-pointers on the night. Matt Hatfield also broke into double figures in scoring with 13 points.
Jake Cline added nine points for the Miners.
Caden Porter hit a pair of treys and finished with eight points.
Malaki Sheppard and Chris Ross had four points apiece. Kendan Trent had two points.
Sheppard and Cline led the Miners on the boards with nine rebounds apiece. Ross had eight and Hatfield seven.
Hatfield also dished out six assists and had two steals and two blocked shots.
Sheppard also had three steals.
The Miners were 19 of 52 shooting from the floor for 37 percent.
Hansel Bledsoe connected on four three-pointers and closed out with a game-high 26 points.
Kyler Kenneda finished with nine points for Westside as he hit three treys.
Westside dropped to 6-6 on the season with the loss.
Mingo Central led 8-6 after one quarter, 30-23 at the half and 42-35 after three.
MCHS is scheduled to travel to Wyoming East on Friday, host Tolsia on Saturday and then host Man on Jan. 31.
BLUEFIELD 83, MINGO CENTRAL 42: The Mingo Central boys dropped to 5-7 on the season with Saturday night's 83-42 loss at Class AA regional foe Bluefield.
The Beavers, ranked No. 3 in the state in Class AA, improved to 8-2 on the season and gained a season series sweep over Mingo Central. Bluefield knocked off the Miners, 68-41, on Dec. 30 at MCHS.
Bluefield jumped out to a 28-8 lead over the Miners after one quarter and never looked back. The Beavers held a commanding 49-16 cushion at the half and led 66-33 after three.
Matt Hatfield led Mingo Central with 14 points. He was 4 of 6 behind the three-point arc and also had a team-high six rebounds, two assists, two blocked shots and a steal.
Kendan Trent tossed in nine points for the Miners, while Kaden Porter had eight and Ethan Thomason four.
Malaki Sheppard, Jake Cline and Mason Hatfield had two each. Chris Ross chipped in with one point.
Sheppard, Cline and Trent all had four rebounds each. Sheppard also had three assists.
The Miners were just 16 of 51 shooting from the floor for 31 percent. MCHS was 5 of 8 from the free throw line.