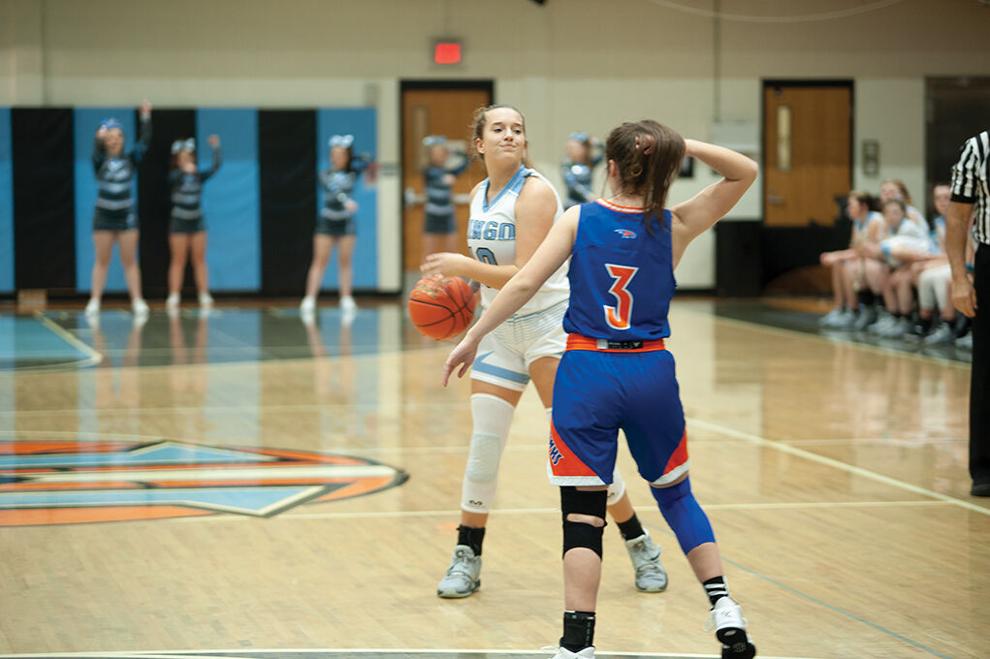 Head coach Kim Davis-Smith has led the 2021/2022 edition of the Mingo Central Lady Miners to an impressive 6-1 start to begin the season.
That start has earned them the No. 6 spot in the West Virginia Class AA rankings that came out on Monday.
Only one team on the Lady Miners' schedule this year is ranked ahead of them and that is Wyoming East who came in at No. 3 and defeated Mingo Central 53-39 on December 20.
The other two teams ranked in the Top 10 in Class AA that the Lady Miners will face off against this year are eighth ranked Charleston Catholic on Miner Mountain January 15 and at Charleston February 12, and ninth ranked Summers County on the road this Saturday and then back up on Miner Mountain February 5.
The biggest reason for Mingo Central's success so far this season has been the play of freshman Addie Smith.
Smith has been sensational this season, averaging a remarkable 24.6 points per game 6.7 assists per game, 4.3 rebounds per game and 2.6 steals per game.
Another crucial factor to the Lady Miners' good fortunes this year is Madisyn Curry. She is currently averaging a double-double on the year, with 15.1 points per game and 11.6 rebounds per game. Curry also adds 2.3 steals per contest as well as 1.6 assists per contest.
With dominant forces both on the perimeter and down low, Mingo Central is in a great spot right now.
The Lady Miners are also getting strong contributions from freshmen Dalaney Grimmett and Bella Hall, averaging 6.0 ppg and 5.0 ppg, respectively. Megan Adkins (4.3 ppg) and Alyssa Davis (4.6 ppg) can't be forgotten either.
If the Lady Miners continue to get the production from their cast of players that they have received to start this season, they are setting themselves up well to make noise come tournament time.
Mingo Central was scheduled to play at Chapmanville on Thursday night, but it was canceled. The Lady Miners' next contest will be at Summers County on Saturday. Tipoff is scheduled for 5:00 p.m.