With the sport of basketball along with all spring sports being on hold; highlighting the areas top talent has been one of the many positives that has come from the current pandemic.
Being able to take a step back and appreciate what these young athletes have been able to accomplish this past season is really something to marvel at, especially knowing that a lot of the talent that will be mentioned in this article has more eligibility left and the potential to outdo themselves in the seasons to come.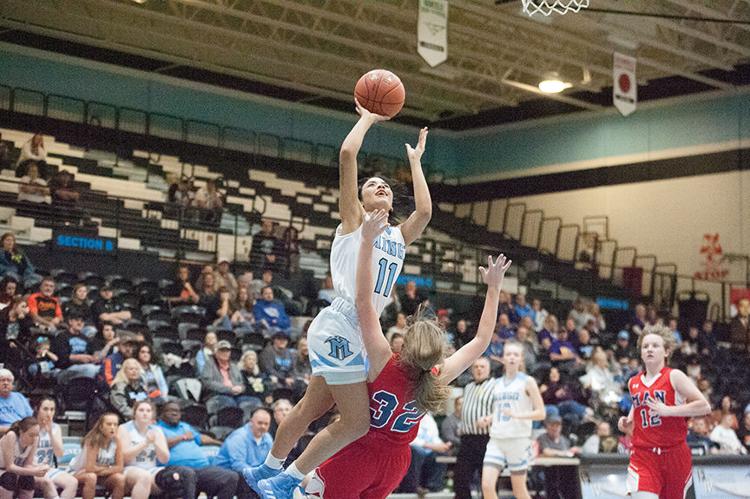 Mingo Central Lady Miners (17-6)
Head Coach: Kim Davis-Smith
The Mingo Central Lady Miners have reached a new standard of excellence under the tutelage of coach Davis-Smith.
Along with producing one of the top teams in the state this season the Lady Miners also had three girls honored by the Appalachian Newspapers Inc. All-Mountain Team and two of those same were girls honoredin the Class AA All-State teams.
Senior Guard Ziah Rhodes was one of the most electrifying player in the state in any given division or class.
Rhodes was virtually unstoppable all season and was also one the states leading scorers.
Rhodes made the ANI All-Mountain 1st Team and 2nd team All-State.
Her ability to never change pace and play her game gave Rhodes the ability to force a defenses hand. And if you got too aggressive she would simply make a whole team look silly with her unreal ball handling along with her ability to get a good shot from literally anywhere on the floor.
But just because Rhodes is so unguardable on offense doesn't mean she doesn't play defense.
Rhodes is a opportunist on defense and simply just knows the right time to take a chance and get a timely steal.
She had a closers mentality, looking to always make a big shot or defensive stop that crushed the confidence of opponents in a instant.
Although Rhodes will be heavily missed by the Lady Miners next season, that doesn't mean they don't have a couple rising starlets resting in the wings.
Junior guard Scarlett Thomason had a breakout season this year on her way to being recognized on the ANI All-Mountain Second Team and being an Honorable Mention for the All-State team.
Thomason is a sharpshooter, which has lethal spurtability.
Honestly, calling Thomason a sharpshooter would be doing her a disservice.
Thomason's game more resembles that of a gatling gun; being able to get up shots in a hurry and make them at a high efficient clip.
In the future don't be surprised if she is able to break or maybe even shatter records from a shooting standpoint.
On another note, the Lady Miners newest addition, Jenna Wagoner, was the driving behind how smoothly Mingo Central offense ran and how fierce the Lady Miners defense became throughout the past season.
Wagoner was an Honorable Mention selection by the ANI All-Mountain team and was awarded that simply based on her assists and defensive numbers.
Now this isn't a knock on her scoring ability at all because she can do that as well, but her team needed a catalyst, someone who could keep the flow of the game in their favor while also getting the ball to seemingly everyone who stepped on the floor for the Lady Miners.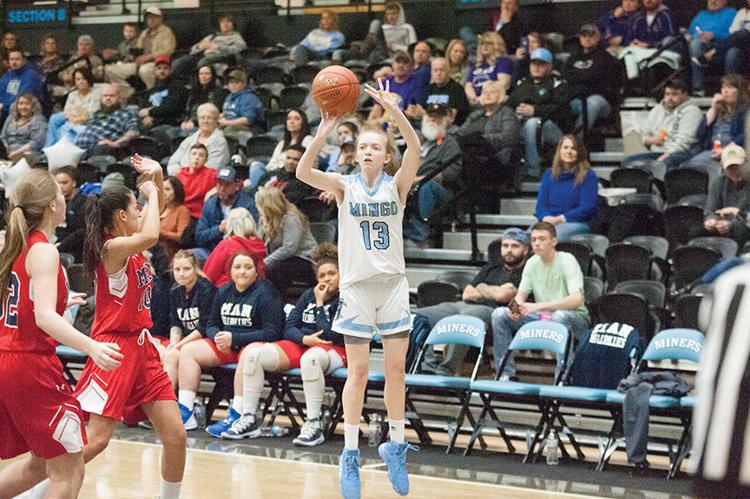 Wagoner was a spark striker, creating easy looks for her teammates that managed to set them on fire leading to some very memorable performances by the young ladies mentioned before Wagoner.
But Wagoner didn't just hold it down on offense she was a defensive anchor as well.
She guarded any position asked of her and communicated so well on defense that it gave her teammates easy steal and block attempts.
Expect big things from this young guard in future because she will be a force in the seasons to come.
Tug Valley Lady Panthers (18-8)
Head Coach: Clyde Farley
The Lady Panthers had three players receive All-State Honors along with being named to the Appalachian Newspapers Inc. (ANI) All-Mountain Team.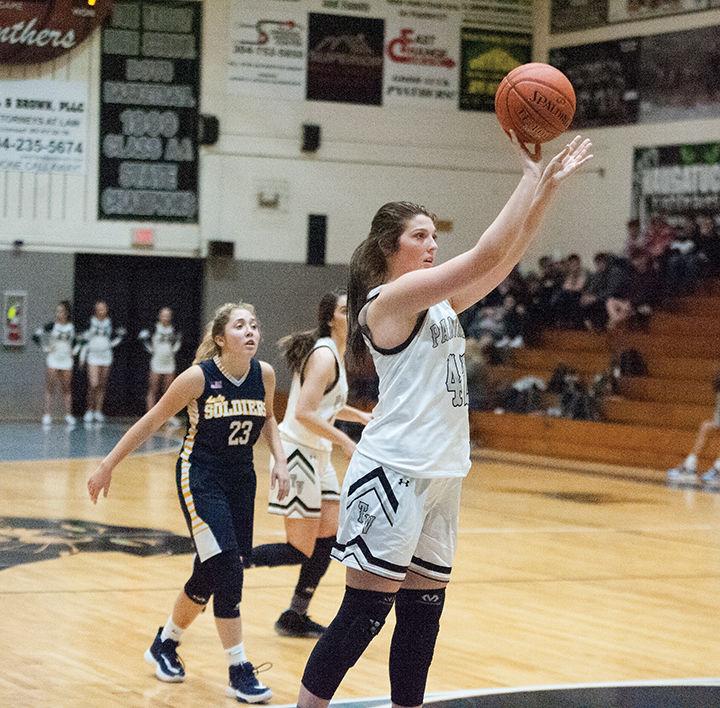 Kaylea Baisden was one of the finalists for Player of the Year for the ANI All-Mountain First Team selection.
Baisden was also selected to be apart of the Single A All-State Second Team.
The Lady Panthers utilized Baisden in a way that truly showcased her ability to control an offense and force defenses into an uncomfortable position.
Baisden has tremendous range shooting the ball and is fearless while attacking the rim.
Baisden can do much more than score the ball and shoot jumpers though, as she is one of the more mature passers in the state as well.
The sophomore guard has outstanding pick and roll IQ knowing how to manipulate defenses in a way that allows her to do a number of things while in attack mode on the offensive side of the floor.
She is also a good defender being able to guard multiple positions due to her discipline and athleticism.
A part of Baisden's success came from being able to work so well with Junior Forward Makayla May.
May was selected to be apart of the All Mountain Second Team, while also being selected as a Single A All-State Honorable Mention selection.
 May is a fierce rebounder and defender.
She is also the second scoring option for the Lady Panthers.
May has the ability to change shots and protect the rim, while also inhaling rebounds on both the offensive and defensive side of the ball.
Maybe the most impressive thing about May's game is her ability to grab rebounds and start the fast break, allowing her teammates to fill lanes and get easy buckets.
May has a calm demeanor and that helps her make an impact on seemingly every possession.
While on the topic of making a consistent impact one cannot forget about the Lady Panthers fiercest defender, Alyssa Newsome.
Newsome is a Junior guard for the Lady Panthers who is a known sharpshooter and top defender in the state.
Newsome was given Honorable Mention honors for both the All Mountain Team and the Single A All-State team.
On a team with plenty of young starlets, Newsome was not asked to be a leading scorer for the team, however it's not like that would stop her from making timely baskets and dagger threes when her team needed her most.
She seemed to finish almost every game with multiple steals or forced turnovers being a thorn in the side of almost every opponent.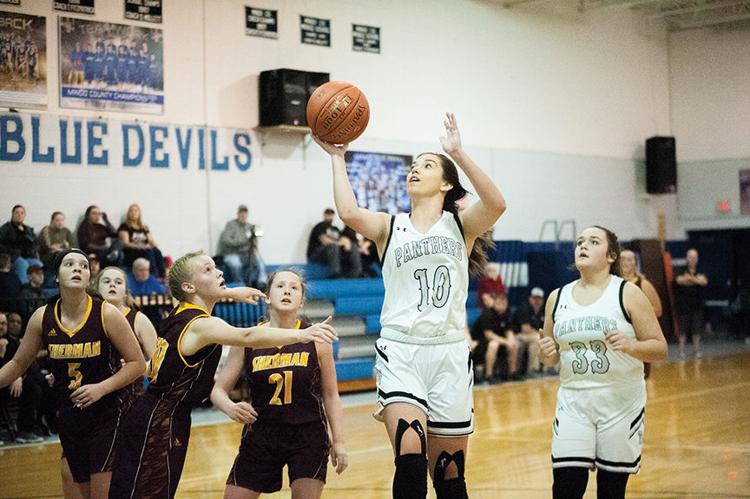 Newsome is an ideal model of being a star in any role handed to one person, fulfilling any need her team may of asked of her and was well deserving of the Honorable Mention slots on defense alone.
This is a young team that is returning its whole core next season and in short should be one of the most exciting teams to watch in the whole state.