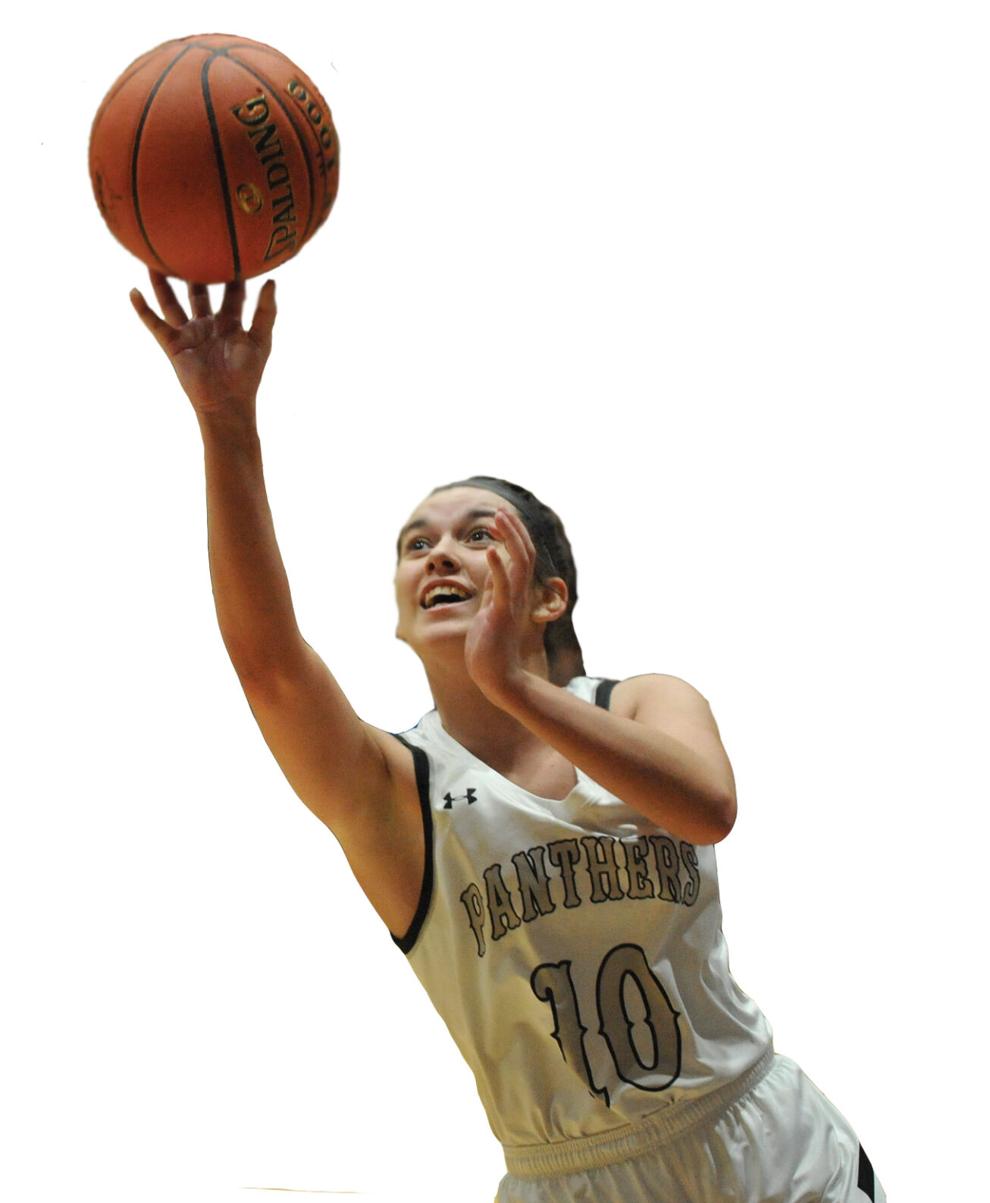 The No. 1 seed Tug Valley Lady Panthers strolled into the Charleston Coliseum Tuesday night with a 12-2 mark after winning nine straight and looking for their tenth against No. 8 seed Pendleton County. They didn't have to look far, as they steamrolled the Wildcats 67-24 to advance to Thursday night's semifinals against No. 4 seed Tucker County.
Junior guard Kaylea Baisden looked to be back to 100 percent as she scored a game high 33 points and eight rebounds in the win. Her performance in the game was also a record-breaking one.
Her nine three-pointer's in a single game set a new state record for all classes. In the postgame press conference, she admitted, she hadn't thought about the record.
"I really didn't think much about it until the end. I was surprised myself," Baisden said.
The junior was averaging 19 points per outing coming in, but greatly helped her cause Tuesday night as she set the record in only three quarters.
Tug Valley's starting five are as tough as any in all of Class A. And they're playing their best basketball at the most important time.
Audrey Evans also had a big game for the Lady Panthers as she scorched the nets shooting a perfect 4-4 from beyond the arc. She went on to score 15 points in the win. Evans defensive intensity and hustle has been a key for the Lady Panthers the last few games.
Another Lady Panther who has came on as of late, Alyssa Newsome, finished with eight points on the night along with six assists. The senior hit a big time shot against Gilmer County en route to winning the regional title.
Also, Makayla May has been the work horse all season and continues to cause major problems for opponents down low. May finished with an impressive 17 rebounds in the win over the Wildcats. May also added seven steals in the game.
Autumn Hall also finished with nine rebounds for the game. Hall, who, pitched two softball games the day before is pulling double duty and has not missed a beat. Hall is also a nightmare for opposing defenses as she is a major matchup problem.
Lady Panther head coach Clyde Farley spoke in the press conference about his team's shooting performance.
"I tell them, the only three you regret is the one you don't take," Farley said. "I thought a run was coming. I didn't know it was going to be that kind of run."
Of the Lady Panthers 12 first half field goals, eight of those were from beyond the arc. They shot an astonishing 14-21 from behind the line.
Tug Valley dominated the game from the tip, never trailing in the contest. One of the biggest factors was points off turnovers. Pendleton County committed 28 turnovers, which led to the Lady Panthers scoring 37 points.
Tug Valley (13-2) will face off with Tucker County (18-4) Thursday night for a chance to play for the Class A state title. Tip-off is scheduled for 7:15 p.m.
Pendleton County (7-6) will look to return to the tournament next season.