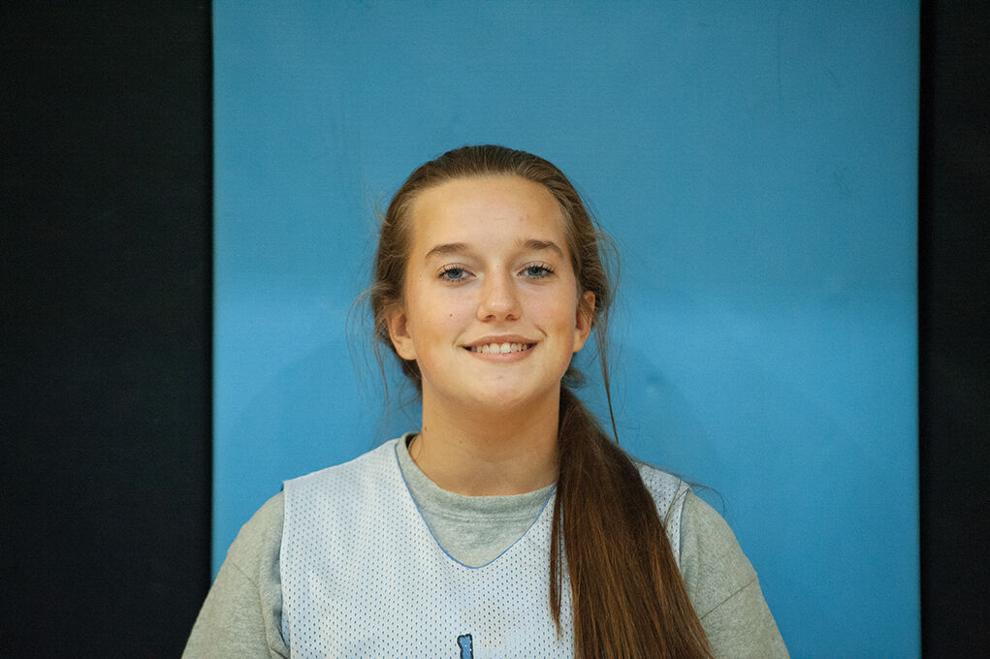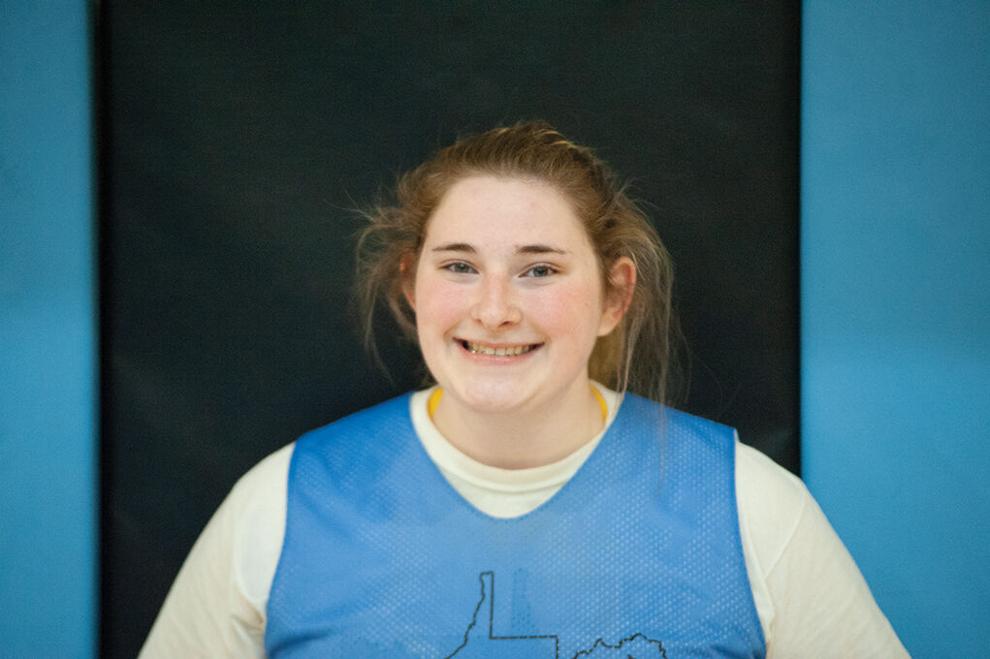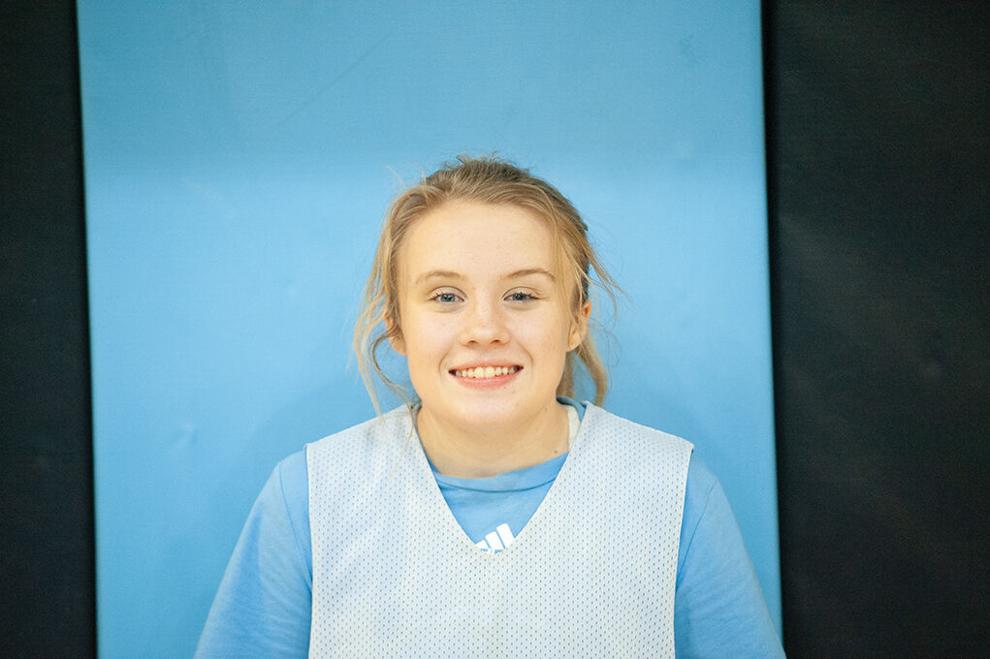 For anyone who follows Mingo Central girls' basketball, Scarlett Thomason and Jenna Wagoner needed no introduction.
The former was one of the best three-point shooters in the state of West Virginia and could light it up from deep on a nightly basis, while the latter, currently playing basketball for Salem University in Northern West Virginia, was a skilled point guard who could also score at will and was great defensively. Thomason averaged 17.8 points per game while Wagoner averaged 16.2 points per game for Mingo Central last year.
However, the Lady Miners lost those two crucial players to graduation last year, and they will have to replace all of that production this year.
Luckily, they have a group coming back this year that is capable of doing just that.
Three of the key players for Mingo Central this year, who are all juniors, are expected to shoulder a big load for the Lady Miners and be depended on for great offense and defense every night. That would be Alyssa Davis, Megan Adkins and Madisyn Curry.
Another player who is expected to be an important part is freshman point guard Addison Smith, who is the daughter of head coach Kim-Davis Smith.
Davis, a forward, contributed for the Lady Miners last year. She averaged just 4.8 points per game, but averaged 6.9 rebounds per game and 2.7 steals per game. If she wasn't scoring the ball, her presence was felt on the boards and on defense.
Davis wants to improve her offensive numbers.
"I just want to get better at offense, honestly," said Davis. "I just want to improve my game as a whole."
It's not just the game itself that excited Davis about this year, though. Being back with her teammates is what excites her the most.
"I'm really excited to bond as a team together again," said Davis. "I also want to win again. We're coming off going to state last year, and I'm really excited about that."
To get back to state, however, Davis knows what her and her teammates need to do.
"I feel like we need to practice for sure," said Davis. "We need to bond as a team and it's big if you feel like you can trust your team. I think we'll get there. I'm really excited for this year, especially coming off of that successful season last year."
Joining Davis in the low post again this year is Curry, who averaged 9.8 points per game last year to go along with 11.2 rebounds per game and 1.8 steals per game.
Curry also has a plan of action as far as improving her game is concerned.
"Definitely stay out of foul trouble," said Curry. "Because when they depend on you, they need you on the floor, not on the bench in foul trouble. Definitely to get in shape so I can rebound and be up and down the floor more and be more interactive with it. Also, I just want to be able to get the rebounds and be what my coaches need me to be.
"I'm really set on my rebounds again this year. I did pick it up towards the end of last season, and I expect myself to pick that up again with the rebounds and, not just the scoring, but I want to be the player that doesn't score a lot but does all of the extra things like rebounding and defense."
Count Curry in the camp of players who are excited about this year.
"Definitely the hard work that we're going to put in," said Curry. "We have a really good schedule this year with a lot of good teams. Coming back from state last year just really makes us want to build off what we came off and know that we can do better and push for a state championship."
Curry also has a clear vision of what needs to happen for her team to take a second straight trip to Charleston.
"For me as a player, I have to set my own personal goals," said Curry. "Honestly, we have a great coaching staff with coach (Mike) Smith, coach Kim (Davis-Smith) and coach (Jeremy) Davis. They're always pushing us our hardest in practice while making us better players and better people. That helps out a lot when they expect a lot from you to have high standards."
Aside from that junior tandem down low, Adkins, a guard, is another player who is going to be a key factor for the Lady Miners this year.
Last season, Adkins averaged 4.2 points per game while notching 4.8 rebounds per game and 1.4 assists per contest.
Like Davis and Curry, Adkins will be counted on for Mingo Central, but she is confident about the upcoming challenge.
"It is big pressure, but I've gotten a lot better at being more confident and handling the ball. I'm going to be up top more this year so that's a new change for me, but I plan on handling it to the best of my ability.
Not only are Davis and Curry ecstatic that basketball season has arrived once again, but so is Adkins.
"I'm looking forward to showing people what our young team has," said Adkins. "We're looking to come out here and show everybody what we have going on."
Making the state finals again is one of the most important things on Adkins' mind right now.
"I'd like to win another sectional championship and get my name out there more my junior year," said Adkins. "I'd like to make it to the state tournament again. We're going to have to put in some heart and hard work, and that's what we're doing. Communication is key, and working really hard and putting effort into it is what we have to do."
And lastly, we can't forget about Smith. She is expected to start at point guard this season with her mother coaching her the entire way. She's excited about not only playing for her but for this campaign as well.
"It's really exciting to get to play for her again," said Addison Smith. "It's been a while. It's very exciting. They went to the state tournament last year for the first time in school history, so we want to build on that. We want to win the first state championship in Mingo Central girls basketball history."
Smith's days playing high school basketball are just getting underway, but she knows what she wants to accomplish wearing a Lady Miners uniform in the years to come.
"I want to become a more vocal leader even though I'm a freshman," said Smith. "A point guard has the role of talking, calling out plays and telling you where to go, so I have to be more vocal."
Smith may be expected to play lots of minutes for Mingo Central this year, but she isn't letting the pressure get to her.
"It's just another basketball season," said Smith. "I just need to let the pressure go off of me. I'm playing basketball, and I've been playing since I was four. It's just another season of basketball."
Even though Davis, Curry and Adkins gave their ideas of what success for the Lady Miners looks like this year, they weren't going to be the only ones who did so.
"We have to play really good defense and stay in shape," said Smith. "Offensively, we have to push the ball in transition for us to score. Obviously, the team goal is to get to the state tournament. My personal goal is to be the best person I can be on the basketball court. I can be a team leader and do whatever it takes to win."
The Lady Miners are set to open their season on December 2 with a road game at Phelps.