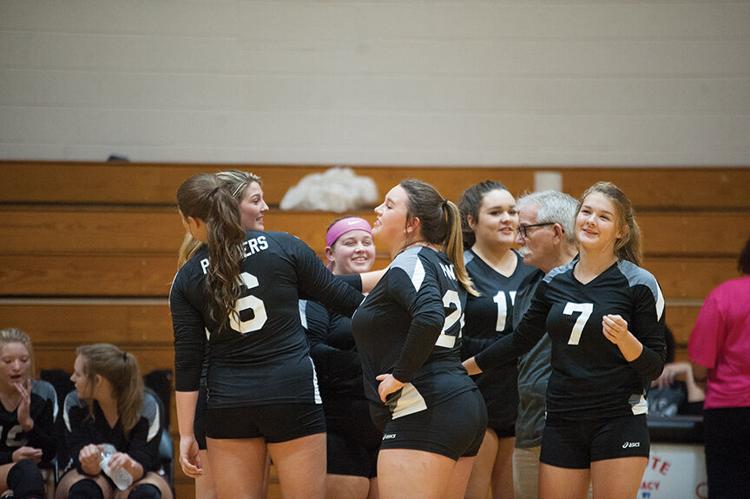 The Tug Valley Lady Panther volleyball team finished 16-14 a year ago, and coach Greg Chapman is hopeful this season will go on as scheduled.
However, having three Kentucky teams scheduled as your first three games leaves a lot of unknowns whether Kentucky schools will be allowed to travel to West Virginia to play.
"Well, we're right on the border, so it's hard to make any plans. This late in the year, it's nearly impossible to pick up games if we're not allowed to play across the river," Chapman said.
The Panthers are moving on as planned. They are in the gym as we speak, and have been for the last two weeks. It's valuable to let the incoming kids get used to the high school game and the size difference.
"It's been a meet and greet, mostly. We were in the gym last week and we'll be there this week. We're just trying to get the younger kids used to the high school game," said Chapman.
The Lady Panthers have been successful the past couple seasons, but the coach admits it's about size.
We play pretty well with teams our size, it's when we play these bigger teams we have to deal with the bigger players. We have eight teams in our sectional now, with Man moving back, so that's a lot of teams."
Asked about what he expects for the upcoming season, he expects another year of improvement.
"Four or five of our starters are seniors, so we'll be ok. If we can get above .500 this year, I'll be satisfied," said Chapman.
Tug Valley is scheduled to kick off the season September 2nd versus Belfry, however, it will depend upon if teams are permitted to travel across the Tug River.
"We're just waiting to see what happens," Chapman said. "It kind of has us between a rock and a hard place until they decide."
The Lady Panthers will look to improve on their 16-14 finish from last year. They are just hoping for the chance to play. As for now, there is a lot that is still unknown of how the fall sports season will look and what changes will have to be made.