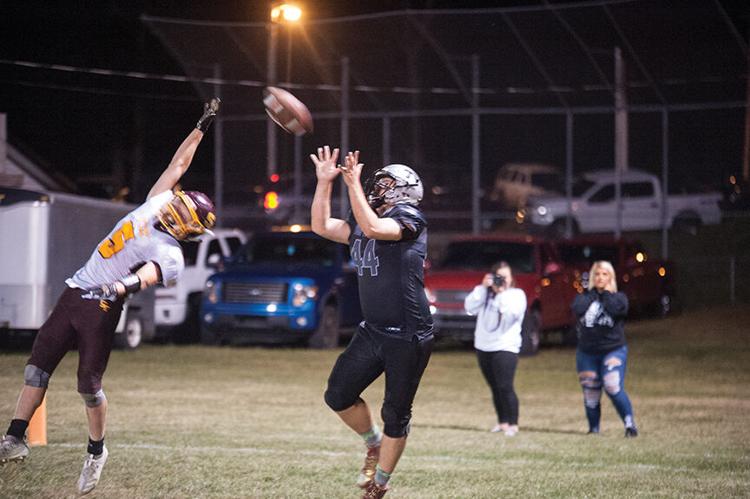 One thing is for certain, the year 2020 will go down in history and be remembered as the "Year of the Pandemic" for generations to come.
Not since the founding of our great nation has anything ever brought our country to a screeching halt like the novel coronavirus.
Our country will be forever changed in how we go about our everyday lives. We have survived a Civil War, won two World Wars and climbed out of the Great Depression. Simply put; Americans always bounce back.
As fall sports begin for most schools next week, coaches and players have had to totally change their routines when it comes to practicing, conditioning and even scheduling. However, if you talk to any player or coach, you will get the same answer, "We just want to play."
Friday nights this fall will definitely look different than in years past. From how the concession stand operates, to how players and fans stay safe by practicing social distancing in the stands and on the sidelines.
Tug Valley and Mingo Central were both scheduled to  play their first scrimmages this coming Friday, given that Mingo County schools and their opponents remain colored green or yellow in the state's new color-coded metric. But it was announced that the Miners were canceling their scrimmage because of injuries.
The season having already been modified, will be based on  a week-by-week approach in determining if play will be permitted.
These new guidelines were implemented with the safety of student-athletes as the number one priority. Other sports like volleyball and basketball will watch closely how football season progresses in hopes that their sports will not be impacted. Baseball and softball players both lost their seasons this past spring, so the success of this upcoming football season is something that will be closely watched by others.
The state's new metric seems like the best viable option to continue with fall sports. It will allow school districts to be able to get a handle on things if cases should start to spike. Teams across the Mountain State will be glued to the updates on Saturday nights, hoping that they will not be affected. If a county is not allowed to play an opponent that is scheduled, the WVSSAC has asked that coaches and athletic directors try and reschedule and fill those dates.
This will definitely be a year to remember, we just hope the fall sports seasons are not hindered any further by the virus.
We need sports. Our kids need sports. It is part of the fabric of who we are. Here's hoping for a successful season for everyone. Here's hoping for a return to normalcy. We welcome the return of Friday Night Lights.