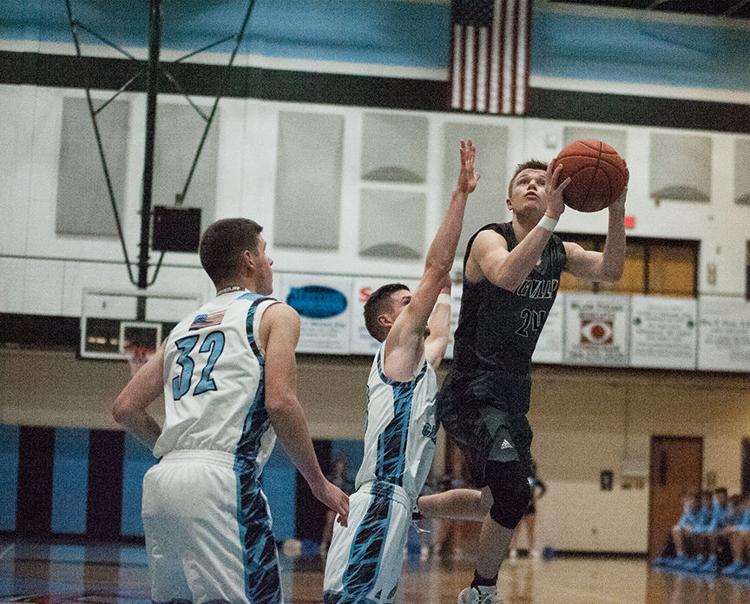 On Tuesday, the Tug Valley Panthers picked up a 57-47 win over the Mingo Central Miners proving last week's article true.
The Panthers have been on a three game road trip and over the length of this road trip have gone 2-1 and improved their overall record to 7-10.
Tug Valley took the lead early on in the first quarter relying on Caleb May who had eight of the teams 17 points.
The Miners showed early shooting struggles however, still managed to put up 12 points in the games opening quarter.
Mingo Central seemingly closed the gap as the outscored the Panthers 11-9 in the second.
The Panthers led 26-23 at the half as this boxing match of a basketball game looked to continue thrilling spectators atop Miner Mountain.
The third quarter was the turning point as the Panthers clawed their way to a 17-point third quarter against a Miner defense that has been stingy all season long.
The Miner offense is what seemed to fall even deeper into trouble only managing seven points in the games third quarter.
The third quarter struggles experienced by the Miners seemed to be there downfall as they were unable to recover.
Tug Valley went on to have a 14-point fourth quarter as they held on to win 57-47.
Mingo Central moves to 10-6 on the season but still should be expected to make a post-season run at a section title and possible state appearance.
Though Tug Valley picked up the win they have a tough test waiting in Williamstown who is one of the top teams in the state.
Ian Reed led the way for the Panthers in the win over the Miners with 20 points; proving that when he is feeling it offensively he can be one of the most pivotal players on this roster.
Caleb May for the Panthers followed suit putting up 19 points in the momentous win on Tuesday.
The team has rallied around Mays heroics late in games this season but, has also found comfort in the fact that multiple players have also stepped up in separate games to pull them through the rough spots this season.
 The Panthers are starting to click and at the right time nonetheless as they approach their final two sectional games and look to try to close the season with not only a winning record but an almost unblemished section record.
——
Scoring for the Panthers:
Ian Reed 20
Caleb May 19
Easton Davis 9
Ethan Colegrove 4
Joby Sorrell 3
Zach Savage 2
Scoring for the Miners:
Devin Hatfield 16
Drew Hatfield 14
Josh Wellman 4
Nathan May 4
Jarius Jackson 4
Colton Blankenship 3