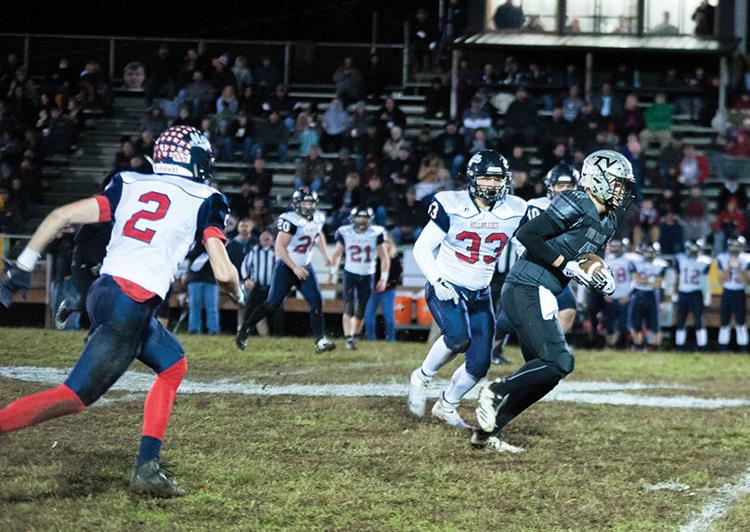 The Tug Valley Panthers finally got onto the field last Friday night, ending a long hiatus from high school sports. Coach Hady Ford and his squad traveled up to Scott High School for the team's first on-field scrimmage before the season gets underway.
It gave the Panthers a glimpse of where they stand and what areas need to be focused on during practice this week.
The second year coach appeared pleased with his team's performance, but knows there's plenty of work to be done.
"We're young across the board, but I saw some good things. We've got a lot of work on offense," Ford said.
Tug Valley's youth leaves plenty of room for improvement and as the season progresses players will improve from week to week.
"We had two freshmen start on the offensive line Friday night. We also had two freshmen playing linebacker, and at one point, all three freshmen linebackers when we had a guy go down," said Ford.
The biggest uncertainty for the Panthers is how to navigate the new color coded metric that determines which counties can play on a weekly basis.
"It's kind of out of our hands," Ford said. "I just tell our guys to do what we're supposed to do. Don't be around people who may have been exposed. If your girlfriend may have been around someone who's been exposed, just stay away for a bit."
As of now, there are five counties that cannot play. Meaning they are listed as orange or red this week. Ford said that number could possibly increase to 10 counties beginning Saturday night, when the state's metric will be updated.
Last week, Tug Valley was listed as yellow which means they will be allowed to play their first game of the season on the road at Sherman. However, Panther athletic director Clyde Farley, said they have since fallen to the orange category which puts next week's play in jeopardy.
"You're talking about 30-40 schools that could be affected next week once the numbers come out Saturday night," Ford said.
This will be a learning experience for all. Counties will have to adapt the best they can when it comes to scheduling.
All coaches can do is have their teams prepare as if they are playing as usual. In short, counties are at the mercy of the virus.
Not knowing from week-to-week whether your team will be allowed to play is the hardest thing to adapt to. We will update as more information is released.