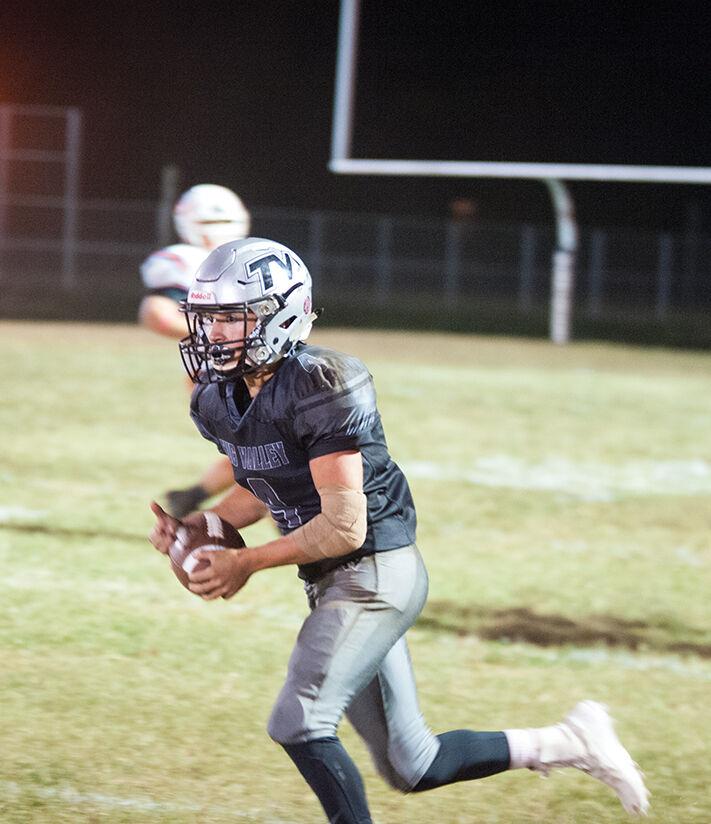 Tug Valley Panther head football coach Hady Ford promised a no-huddle, hurry up offense. The Panthers put it on display for real Friday night as they made the trip up to Seth to take on Sherman in the season opener.
Tug Valley pulled out a huge 22-20 road win over Sherman in the season opener.
The Panthers were set to host Hannan Friday night, but Mingo County was listed in the orange color coded metric last Saturday night, which meant that the two teams couldn't play this week.
Ford's offense capitalized on two big third down conversions which got them to the red zone, but after a fourth and goal wave of defense by the Tide, the Panthers left empty handed.
Sherman scored the game's first touchdown at the 6:25 mark in the second. The Tide started out throwing the football, but resorted to the run game in the second period. The Tide struck again with 4:49 to play. After the extra-point it stood at 14-0.
Tug Valley's defense came up huge right before the half as the Panthers stripped the ball on a run to the right and took it in for the score. It stood at 14-6 after that.
Sherman came out of the locker room to find pay dirt once more in the third with 4:23 left. The two-point conversion attempt failed, extending their lead to 20-6.
That's wen the Tug Valley's run game showed up.
The Panthers moved the ball up the field with just a minute remaining in the third and after switching ends at the end of the quarter, Tug Valley punched it in with 11:54 to play in the game. That cut the tide lead to 20-14 and the Panthers had momentum. Tug Valley wasted little time as the Panthers marched it down the field and in for the score with minutes left.
Coach Hady Ford made the decision to go for the win as the Panthers went for two and found the end zone for the final time. It's definitely a big win for that fact that it's on the road.
Tug Valley opened the year at 1-0 with their 22-20 road win over Sherman.
Next week's matchup is in doubt. Mingo County fell into the orange category Saturday night, so they will not be allowed to play this week's game, however, will be able to practice.
The Panthers were scheduled to welcome Hannan Friday night for their home opener. Mingo Central was also to have their home opener against rival Logan. The color coded metric will once again be updated Saturday night at 9:00 p.m.
The Panthers next game will be Friday, September 18 at home against Tolsia if the county moves down in the color coded metric system this Saturday night.