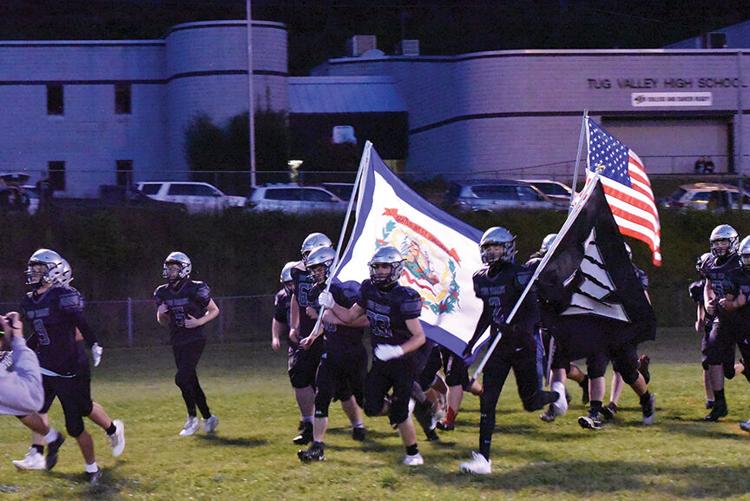 In what looked like the absolute doom of any chances for teams to be able to participate in the postseason in West Virginia, the West Virginia Secondary Schools Athletic Commission or the WVSSAC, has given one last glimmer of hope to coaches and teams that there still might be a chance to play for the state title.
The governing body of sports in the state, much like Kentucky's KHSAA, this week released new guidelines that may allow for teams to play the first round of the playoffs even if labeled red or orange on WVDHHR's color map.
Late last Friday night, a decision was made to permit red and orange schools to participate.
However, there are stipulations.
For instance: If a county is labeled either red or orange, in order for said county to participate, they will have to move up the map into a more safe color as gold, yellow or green before the first whistle to be permitted to take the field.
This is much welcomed news for schools across the state. However, that hinges on how far counties can move up the map. For teams red or orange on Saturday night's color map update, their county must either been green, yellow or orange by
This Saturday November 14 at 5:00 p.m. teams will start to find out if they will be allowed to take the field for the opening round games beginning Sunday.
This week, the governing body released the playoff bracket for all classes in the Mountain State. You will see some familiar names listed.
There will be changes in the format as playoff games, usually played on Friday nights, will be played throughout the weekend.
Opening round matchups
Class A:
(16) Tygarts Valley (7-2) at (1) Tug Valley (3-0); Sunday November 15 at 1:30 p.m.
(15) Madonna (7-2) at (2) Greenbrier West (8-0); Saturday November 14 at 7:30 p.m.
(14) East Hardy (5-2) at (3) Doddridge County (6-1) Saturday; November 14 at 1:30 p.m.
One name absent from the Class AA playoffs is juggernaut Mingo Central. The Miners had high hopes as they usually are in contention in Class AA, but the virus hit Miner Mountain extremely hard. Mingo Central finished the year 1-2 only getting to participate in three games.
It's sad for the players who, through no fault of their own, lose out on this opportunity. There is no doubt head coach Josh Sammons will have his crew ready for spring football, hopefully.
Tug Valley head coach Hady Ford and his undefeated Tug Valley Panthers will be urging everyone to lock down Saturday night and hope they can take the field Sunday afternoon.