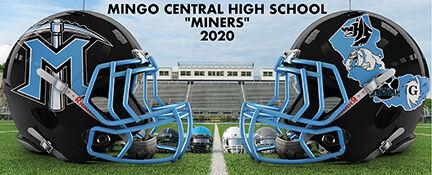 Wes Wilson wears many hats in the Tug Valley area. He is not only the Director of Tourism for the Tug Valley area, he's also the the team photographer and media director at Mingo Central.
Wilson is all about promoting adventure tourism and sports, such as Dirt Days, where ATV enthusiasts come from all over to ride the popular Hatfield-McCoy trail.
 The event, planned for the end of April, was of course, postponed due to the coronavirus. However, another event planned for 18-19 of September will be combined for the best possible solution; The Small Town Throw down.
 "We had our first festival two years ago, where we invited riders to come celebrate the trail and the response was overwhelming. We had folks from Canada, Romania and nearly every east coast state," Wilson said.
The festival in the fall will feature mud pits, dirt drag-pulls and hill climbs for nearly every adventure sports participant.
On Wednesday, the board made the decision to cancel the Tug River Regatta, which included a fish fry at Starter's restaurant, followed by a fishing tournament along the Tug Fork and a kayak race. A build it, float contest was also planned, however, the event was forced to cancel due to the pandemic.
"We will definitely have it in 2021. We have some other things planned that we would like to do in a year or two," Wilson said.
"We would like to, in addition to the mud pits and things, have an outdoor concert along with a fireworks show in the future," Wilson said.
As we said before, Wilson is also the director of media at Mingo Central, where he not only does photography and media, but also is a veteran helmet and field designer. His designs have been used by numerous local high school teams.
This year's Mingo Central Miner helmet will be a throwback to the 10th anniversary of the school. This season the lids will be a high gloss black with the Miner blue face mask. On one side of the helmet, the traditional "M" with a Miners pick axe will be opposite a logo that pays tribute to now consolidated Williamson, Burch, Matewan and Gilbert. It will feature the outline of Mingo County with the schools logos on the inside. Matewan will have their old logo used, which is a tiger paw with three bullet holes, honoring the Matewan Massacre.
Fans will have a chance to see the new helmets on August 29 as Mingo will scrimmage Westside High. The Miners will be on the road for their first game, which is September 4th at Wyoming East.
Mingo Central was scheduled to play Herbert Hoover in their first scrimmage, but the match was canceled due to the virus. Hoover is now coached by former Miner head and assistant coach Joey Fields.