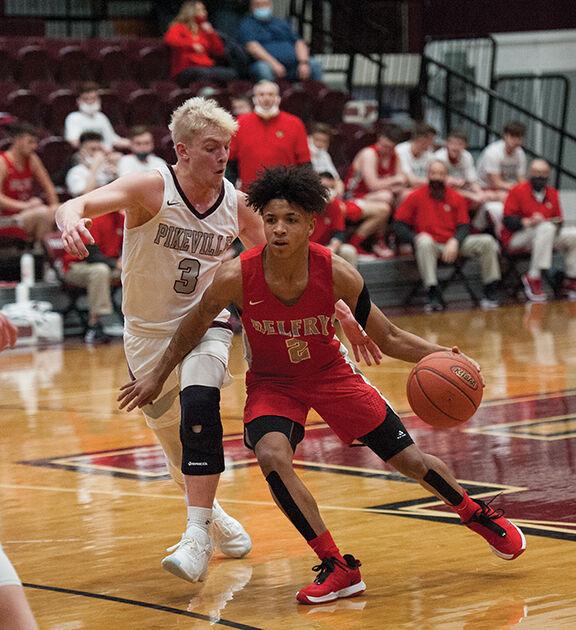 After starting the season 4-0, the Belfry Pirates knew they could be a special group. With speed and size protecting the paint, they have matched up well with most of their 15th Region counterparts.
That instant success was short lived early on as the Pirates would then lose six straight, including a 27 point loss to Pikeville back on February 4.
However, we must look within those six losses to understand where Belfry's strength lies. The Bucs first loss came against a tough Boyd County squad. Belfry lost that game by four, 60-56. Head coach Mark Thompson's crew played Shelby Valley to within three points on the road, in a heartbreaking 49-46 loss back on January 21.
They also lost 78-70 in one of the most hostile environments in Eastern Kentucky, Bill Mike Runyon Court at Paintsville.
Belfry has been in nearly every game they've lost. The losses have not resulted in blowouts. But with chances to win every game.
With the pandemic wrecking any chance of normalcy for teams and the season being changed on the fly in some cases, that has had to take a toll on play as well.
Now, at 5-7 on the season, Belfry easily defeated Prestonsburg last Monday night 88-64. They traveled to Hazard last Saturday night, falling to the Bulldogs 79-68.
The Pirates are scheduled to be back in action Thursday night as they cross the mountain to visit Pike Central, weather permitting.
Belfry will host Martin County Friday night, with a chance to get within one game of .500 on the season. They will also have a chance to avenge their 27 point loss to Pikeville next Monday night as the Panthers make the trip to Pond Creek.
If the Pirates can turn those close games into wins, and continue to be more cohesive as a unit, they have a good chance to finish strong.
They were scheduled to play Pike Central back on January 26, however, that game was canceled due to COVID-19. Thursday night's game will be their first meeting.
Belfry will host its annual Mountain Schoolboy Classic this Saturday.
The Pirates are scheduled to take on Magoffin County in the final game of the Mountain Schoolboy Classic at 7:00 p.m.
It will be interesting to see how the Pirates finish these final 12 games. One thing is certain, Mark Thompson will have his guys ready to play come tournament time.
Mountain
Schoolboy Classic Schedule
1:00 Belfry vs. Letcher Central (girls)
3:00 p.m.Pikeville vs. Johnson Central (boys)
5:00 p.m. Shelby Valley vs. Prestonsburg (boys)
7:00 p.m. Magoffin County at Belfry (boys)