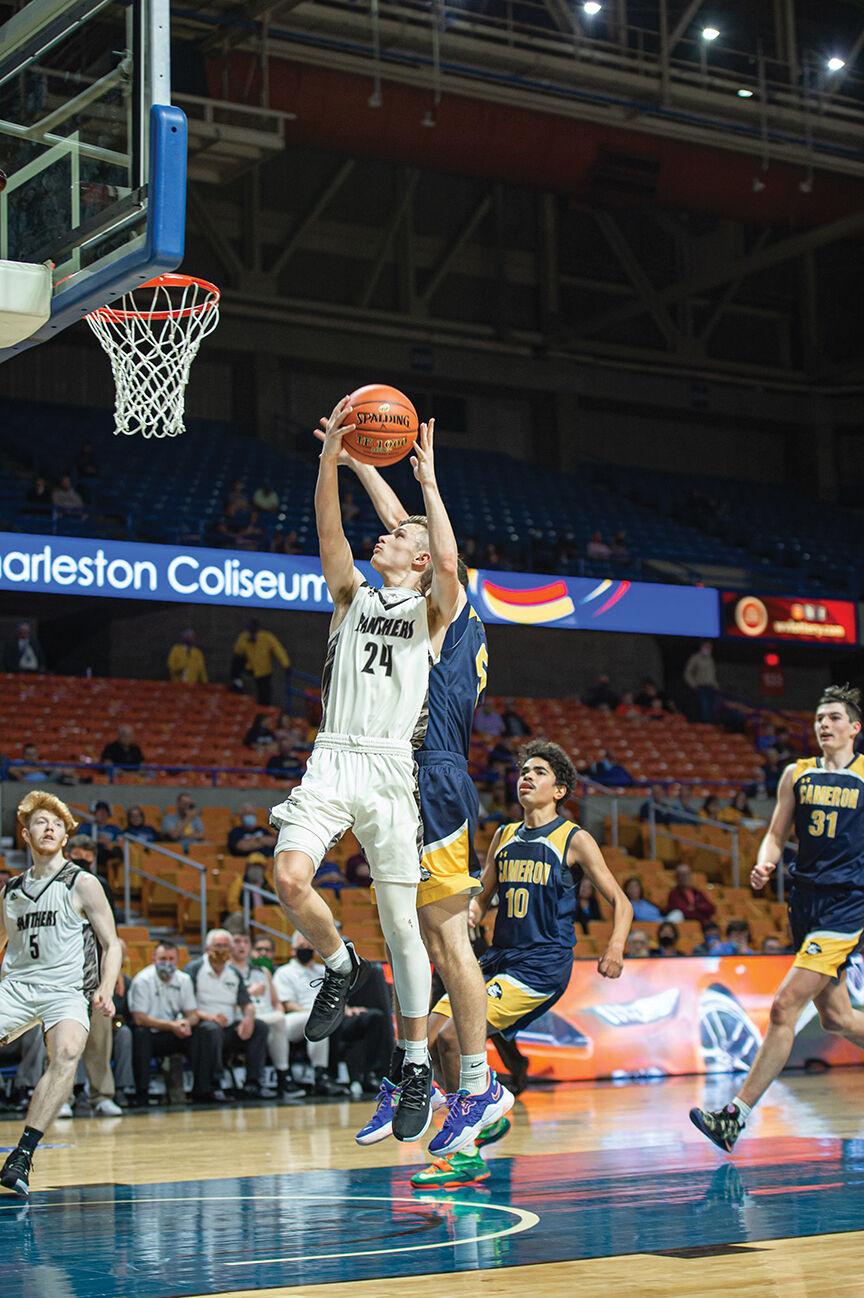 The Class A semifinal was a thriller the whole way as (3) Pendleton Co. and Tug Valley faced off for a chance to play for it all.
When the smoke cleared, Pendleton County walked away with a 38-35 win and a spot in the Class A championship.
Tug Valley's excellent season came to an end as the Panthers finished with a 14-3 record.
In what was a back-and-forth battle the whole way, coming down to a jumper from Ian Reed and a costly foul on Caleb May.
Tied at 33-33 with 1:00 left to play in the game, Reed hit what is likely the biggest shot of his career to give the Panthers a two-point lead at 35-33.
As the Panthers applied the pressure, May was called for a foul with 56 seconds left and the Wildcats capitalized. Isaiah Gardiner made the front end of the free throws with 19.6 seconds left and cut the lead to 35-34.
Gardiner missed the second, but the ball was put back in to give Pendleton Cunty a one-point lead at 36-35 with under eight ticks left to play.
The Wildcats keyed on May as he tried to drive to the basket, but was forced to kick to Reed on the wing but missed. The Wildcats went to the line for the double bonus after Thompson was fouled with 1.1 left in the game. He had a chance to push the lead to three, but the Panthers get one last shot.
May took the last shot of his career from half court. It was online, however it missed to the left as the Panthers fell 38-35.
Pendleton County slowed the game down from the beginning and focused on stopping May.
The Panthers couldn't get out and run and the slower pace favored Pendleton County.
Pendleton County (18-0) extends their winning streak to a whopping 40 games with the win. Pendleton County will take on the winner of the Man vs. Webster County game in the Class A state championship Saturday morning.
Tug Valley's season ends at 14-3. The Panthers had an amazing season winning both sectional and regional titles.
Stats not available as of press time.
Tug Valley 69,
Cameron 55
In the opening round of the Class A state tournament, Tug Valley picked up a big 69-55 win over Cameron.
The No. 2 seed Tug Valley Panthers advanced on to Thursday morning's Class A semifinal against No. 3 seed Pendleton County by defeating No. 7 seeded Cameron 69-55 Tuesday afternoon.
The Panthers (14-2) overcame a slow start to continue their run at a title as the girls' team did this past Saturday.
Caleb May finished with a game high 32 points and eight steals in the win. The senior will have to have another great performance to get passed an undefeated Pendleton County.