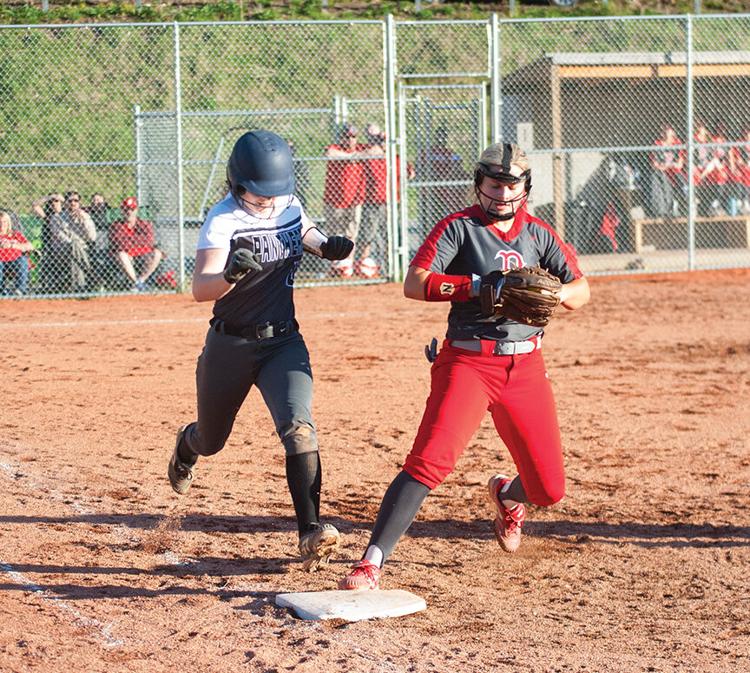 Tug Valley softball coach Rocky Hall and his Lady Panthers were really looking forward to being on the diamond this season after a 22 win record last year.
 That was; until Covid-19 reared its ugly head.
The big factor in all of this was the disappointment on his players faces once they knew the season was lost.
"I kept in contact with our girls, and when they made the decision, it was accepting it first, then, the disappointment of losing the season," Hall said.
The Lady Panthers had a .647 win percentage last season that saw them go 8-4 at home, while finishing 12-7 on the road.
There was plenty of excitement this season and across the Tug, many expected the Lady Panthers to make a deep run in postseason play.
Hall, who, is in his second season at the helm, was also looking forward to getting on the field.
"We were ready for a big year. They saw a little success and now they're hungry," said Hall.
Tug Valley has certainly came on the past two seasons, and the coach is looking to continue that momentum. With players able to participate in travel ball in some areas, girls can make up somewhat of the lost season and use it to get better for the upcoming year.
"I've got nine or 10 girls that softball is their passion. I've been blessed with a good bunch of girls," Hall said.
Next spring Tug Valley will have the core of its team returning as the graduation bug didn't hit hard. Caitlyn Copley, Brooklyn Farley and Alyssa Newsome will provide much needed leadership in the upcoming season. Also, the Lady Panthers will have plenty of young talent, with seven incoming freshmen that love the game. Kenna Justice and McKinley Farley will be part of that class. Audrey Evans, who has shown hunger and wants to compete for a spot is another underclassman with talent.
Coach Hall will be looking for big things out of his ladies after the 22-12 finish last season. Tug Valley also went 6-3 in the conference a year ago.
"We want to keep this thing going. It brings a lot of excitement to the community and especially the girls. I just hope this virus is out of here by the time we play again," Hall said.
We will get there. Eventually, the virus will be gone and we can return to some kind of normalcy. A lot will depend on how the fall sports season goes. The state of Virginia has declared they will play football in the spring. Kentucky will play a slightly modified season if all goes well. It's will be a wait and see game.