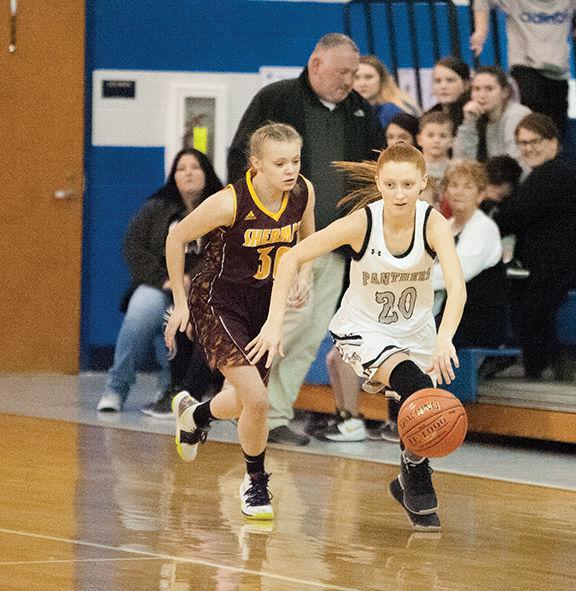 On Monday the Tug Valley Lady Panthers traveled to Man only to spoil the holidays for the Hillbillies in a dominant 68- 47 win.
The Lady Panthers took control early on as they outscored Man 21-5 in the first quarter.
This was in big part to Alyssa Newsome who ended the game with five steals and has been a defensive leader for the Lady Panthers thus far into the season.
Makayla May and Brooklyn Evans controlled the glass all night for the Lady Panthers as they combined for a total 22 rebounds.
May had 14 boards on the night and her teammate Evans wasn't far behind with eight.
NBA star Kawhi Leonard has been quoted saying "board man gets paid."
A quote fitting for these two as their payday resulted in a huge win for the Lady Panthers.
Although May had 14 rebounds, most of them being offensive and leading to some quick put backs for her, she had 17 points by the end of the night and a huge double-double.
The Lady Panthers added another 20 points in the second quarter, while managing to hold the Hillbillies to just 12 points.
This gave Tug Valley a 41-17 lead going into halftime with the game well in hand.
The Lady Panthers continued to flow effortlessly in their offensive sets in most part to Kaylea Baisden and her 17 points and six assists that she ended the game with.
Baisden seemingly couldn't be stopped finding all her sweet spots on the floor throughout the night and continually creating for her teammates.
Tug Valley called off the dogs or well in this case the Panthers, following the third quarter as the came away with the 68-47 win.
The Lady Panthers improved to 2-1 on the season and have started a winning streak they hope to continue as they embark on a five game road trip.