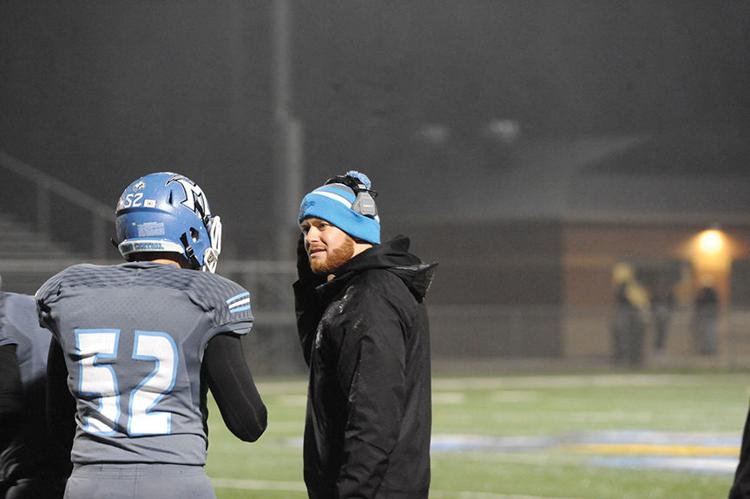 Mingo Central has been blessed to have very talented coaches over the years.
Yogi Kinder, the legendary coach who led the Miners to the 2016 Class 2A state title was the first-ever Mingo Central head coach. After Kinder stepped down, one of his protégés, Joey Fields took the Miners deep into the playoffs the following year, almost reaching the title game.
The Miners would hire in house again after Fields' departure with current coach Josh Sammons.
Sammons, who will enter his third season on Miner Mountain, has surpassed everyone's expectations since taking the job at Mingo Central.
He went to work right away after being named head coach, and installed his offense and defense very quickly after taking the helm. However, it was a smooth transition for his kids as he used as much as he could of what his players already knew.
Sammons, a quiet guy, would rather let the play on the field do his talking for him more so than himself.
He is one of the preeminent young coaches in our coverage area who genuinely cares about his staff and players and they respond to it very well. It is a must that a coach get the most out of his players and Sammons does it very well. That relationship with his guys and staff is mutual and is a big part of why the Miners make deep runs in the playoffs year after year.
In 2018, the Miners finished 8-3 with an 8-1 conference record. Last season, the Miners went 9-3 and again 8-1 in the Cardinal Conference.
This season, with the COVID-19 pandemic still ongoing, a lot is still up in the air.
The Miners, originally scheduled to open the 2020 season against Belfry in the Pike County Bowl on August 28th, could be in jeopardy as West Virginia schools aren't scheduled to be back in session until September, even if then.
It will be a tall task to have players who have been off for months and will be for the rest of the summer back and in shape for whatever modifications have to be made to this football season. We need sports back as soon as possible to have some normalcy again. One thing is for sure, Sammons and his staff will have the Miners ready to go whenever it is football finally starts.